Progress on Universal Connectivity in 2021
Our Year-in-Review Newsletter shares the Commission's latest thought leadership and outputs to guide the policy discussion around connectivity
Advocating for Universal Broadband Connectivity
The

Broadband

Commission

for Sustainable Development

was launched by ITU and UNESCO in 2010 to

bridge the digital divide and bring the goal of universal broadband connectivity to the forefront of policy discussions.

C

omprise

d of

high-powered community

members

,

the Commission hosts

CEOs and industry leaders, senior

policymakers

and government representatives, heads of international agencies, academia, and organizations concerned with regional and global development. Together, they advocate for the power of broadband to drive sustainable development and accelerate progress towards achieving the

United Nations Sustainable Development Goals by 2030.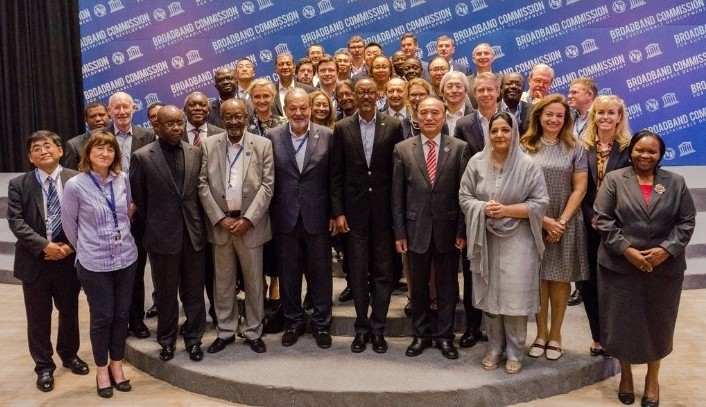 The Commission is comprised of over 50 members who engage in high-level advocacy to promote broadband in developing countries and underserved communities. One of its central roles is to build partnerships between the private sector, government, civil society, and international organizations.
Meet the commissioners
Stay up to date on the latest news from the Broadband Commission and its partners.