Working Group Co-Chaired by:
Following on the objectives, the group issued report which was presented on the Annual meeting of the Broadband Commission in September 2014.
Objectives of the Group:

​The sources of financing for operators and Governments alike (notably, Governments should not see spectrum or licensing revenues as revenue cashcows)


The current climate for investment

The impact of competition on investment in reducing profit margins and hence a key source of reinvestment and network upgrades for operators;


The impact of taxation on investment.​​
Working Group held several conference calls and onsite meetings.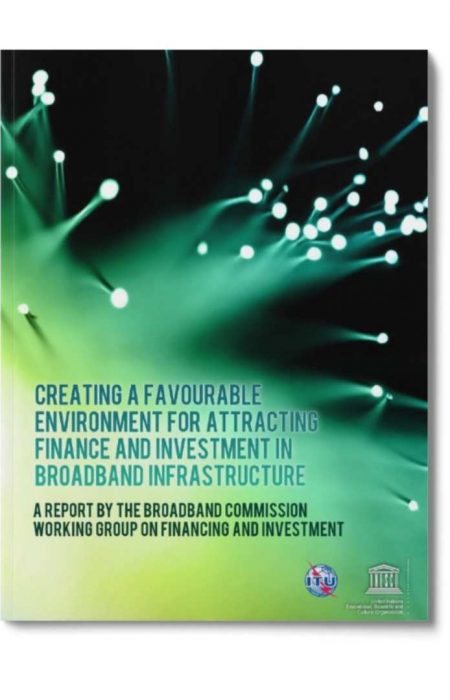 Creating a Favourable Environment for Attracting Finance and Investment in Broadband Infrastructure
Through this report, the Working Group seeks to identify actions and policies that will encourage that cooperation and attract finance and investment in broadband. The recommendations are grouped under the following four areas of action:
1. Gaining access to low-cost private sector finance
2. Introducing effective policy and regulation for the ICT sector
3. Devising appropriate tax policies for the sector
4. Selecting and implementing other interventions to underpin the investments to be made.