Working Group Co-Chaired by:
This Working Group on Demand is tasked with providing a mapping and overview of best practices, innovations and models to spur demand-side generation. In the second phase of this work, the Broadband Commission and the UN will work with governments, businesses, and UN agencies to implement recommendations and support countries in scaling ICT strategies to achieve the SDGs.
Objectives of the Group:

Prepare a summary of best practices for creating broadband demand, especially in low-income segments. 

Present different models for demand creation programmes with implemented examples.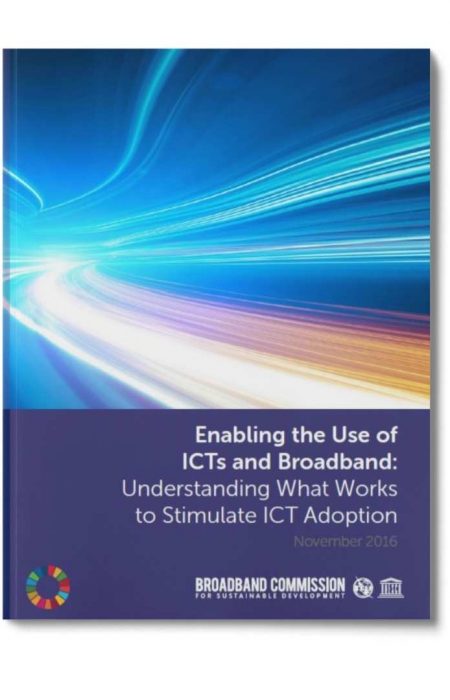 Enabling the Use of ICTs and Broadband
Understanding what works to stimulate ICT adoption
The report showcases the results of six case studies of different country-led programs in Costa Rica, Colombia, India, Kenya, Senegal and South Korea. The programmes explored how to best stimulate ICT adoption and increase the use and impact of technologies and broadband in various communities and environments. The case studies provide a useful window into different ways to collaborate in order to get underserved populations online.
Nokia
Microsoft
Ministry of Telecommunications and Postal Services, South Africa
ITU
UNESCO
GSMA
Kenyatta University: Dr Speranza Ndege
Korea Telecom
Spain – Secretary of State for Telecommunications & Information Society, Spain
IADB
Cisco
Prof. Sachs SDSN/Columbia