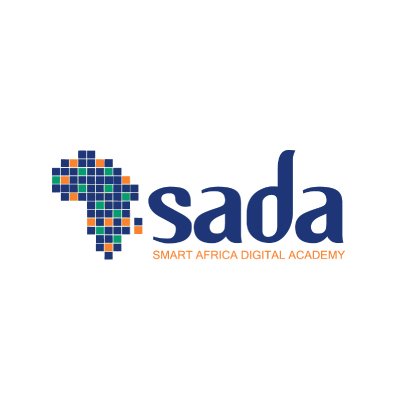 While Africa has made remarkable strides towards digital adoption, a huge digital skills gap has proved to be a serious impediment to the desired digital transformation. For instance, 34% of mobile users in Africa identify low literacy and lack of digital skills as the reason for remaining offline, according to GSMA.

As a flagbearer for digital transformation on the continent, the Smart Africa Alliance recognizes that digital skills development is one of the backbones of this mission. To support this, the Alliance has established the Smart Africa Digital Academy (SADA) a delivery vehicle of the Smart Africa capacity building and skills development activities to enable African citizens to benefit from digital transformation. 
Smart Africa Digital Academy (SADA) is a dynamic pan-African learning ecosystem in which African citizens of all ages and social classes can acquire or improve their digital skills, gain qualifications and meet the emerging talent needs of employers, industry or be self- sufficient.
Amid the rapidly evolving digital era, SADA's activities focus on raising digital awareness, developing 21st-century skills, developing demand-driven skills and enabling policy and decision makers towards an agile regulatory regime for Africa. This will be achieved through the 5 strategic areas namely:
Capacity building for policy and decision makers (CBDM) which empowers policy and decision makers on the latest technology trends to make informed decisions;

IT Advanced training to sustain digital lifelong learning and research;
Digital Technologies – specialized training, to develop and nurture the ecosystem of digital technologies innovators and entrepreneurs;
STEAM in Education, to strengthen and advocate the digital capacity in the educational system to mainstream Sciences, Technology, Engineering, Arts and Mathematics; and finally,
ICT Literacy for All that addresses an inclusive digital learning for all
Fostering informed policymaking in Africa
Smart Africa Digital Academy (SADA) collaborated with development partners and private partners such as GIZ, World Bank, ITU, Intel, HPE, GSMA, and others to deliver capacity building initiatives for African policy and decision makers. This initiative has trained over 2000 policy and decision-makers across 26 countries on emerging digital transformation topics, including Artificial Intelligence Use Cases, 5G Connectivity, Data Protection & Privacy, Rural Broadband Policies, to name a few. These sessions have equipped policymakers with crucial information on the potential, uses and risks of these technologies, paving the way for informed policy and decision making that will enable countries to harness the benefits of digital technologies.  
SADA National Digital Academy
The SADA National Digital Academy aims to bridge the digital divide at the national level. The implementation of the National Digital Academy aims to reach over 22000 trained beneficiaries by 2023 including policy and decision makers, professionals in the public workforce, academics, etc.. To this end, hundreds of policy and decision makers from Ghana, Rwanda and Djibouti have participated in face-to-face trainings and peer learning activities on specific topics such as: data center and cloud infrastructure, digital payments, AI and others. Having been launched in the Republic of Congo, Rwanda and Ghana, SADA continues to expand its footprint on the continent in the bid to empower as many African citizens as possible.  
Bridging the digital divide through its frameworks and platforms
SADA will also bring the much-needed contribution to closing the digital divide in Africa by promoting digital literacy and making its initiatives accessible to all through its frameworks and platforms. On the one hand, the frameworks include the digital literacy framework to enable African citizens to learn and work in a digital society; the digital competency framework which will provide trends, career pathways, employment skills and competencies in Africa's ICT sector, and the digital skills index that will provide a tool to measure and monitor the level of digital competencies.
On the other hand, the platforms will provide a space for the different key stakeholders to share best practices around digital skills through its engagement portal, a space for individuals to be better equipped to meet industry demand through its skills marketplace platform and finally a space for citizens of all categories from member states to develop their digital skills virtually. 
The vital backing to sustainable development goals
In collaboration with Smart Africa Member states and partners, Smart Africa Digital Academy will develop national digital academies, hence contributing to the Sustainable Development Goal 4, which is to increasethe number of youth and adults with the relevant skills for  for employment, decent jobs and entrepreneurship.