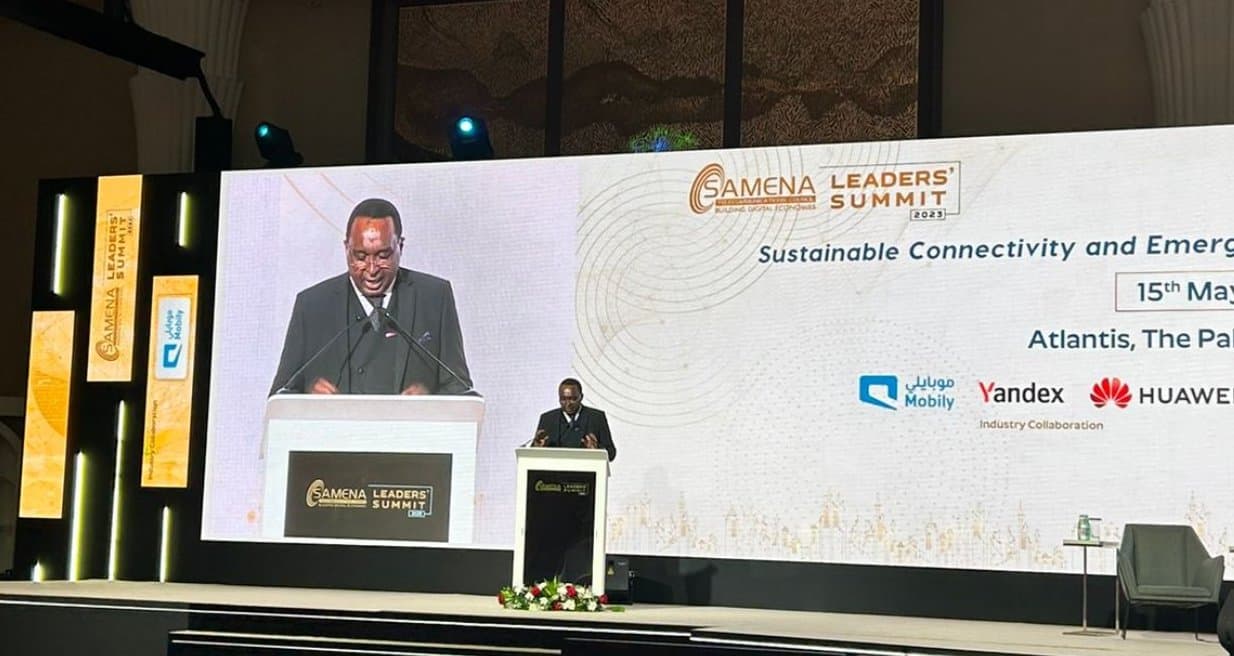 At its Spring Meeting in Kigali, Commissioners outlined next steps for accelerating inclusive universal connectivity. Most recently, some fellow Commissioners, representing our high-level advocacy group, made up of public and private sector leaders, met during the SAMENA Council Leaders' Summit 2023 in Dubai to re-strengthen broadband development in the era of 5G evolution, and materialize ways to support sector-wide collaboration and enable new partnerships.
Considering our high-level advocacy group's aims are to make progress on well-defined advocacy targets, and granted the Commission has reaffirmed its call for digital cooperation and innovation with information and communication technologies (ICTs), it is important to continue to raise the profile of high-speed connectivity on the international policy agenda and expand broadband access to every country in the world, including across all economic sectors. We support investment in the implementation of meaningful technology that improves people's lives. For that reason, growing use of digital technologies in port operations merits our attention, especially when 5G-propelled technologies are already contributing to the fulfillment of SDGs 3 (good health and well-being), 7 (clean energy), 8 (good jobs), 9 (innovation and infrastructure), and 11 (sustainability in cities).
5G-based smart technologies are now making ports more efficient, with higher capacity to handle cargo, while, more importantly, improving working conditions and enabling the use of renewable energy sources – both of which are critical for bringing about ICT-powered improvement to the prevailing human and environmental condition.
In October 2021, the Chinese city of Tianjin opened a container terminal that serves as a model for ports around the world. A global operation, it trades with more than 800 other ports across 200 countries. Tons of coal, oil, ore and cars are shipped through the Port of Tianjin every day.
Through smart data and real-time analytics to make decisions about operations and traffic flow, the Tianjin terminal is now an ideal port operation, with its various aspects have been fully automatized for maximum efficiency. In the past, containers arriving in Tianjin used to be unloaded from ships by crane operators who sat in a cramped cabin 40 meters high and looked down all day at the dock, a posture that caused many to suffer chronic neck and back pain. However, now, a high-speed 5G network built by Huawei allows the cranes to be operated remotely by people sitting comfortably in an air-conditioned control room 500 meters away.
That same 5G network also allows containers to be placed on autonomous vehicles, speeding up cargo handling and reducing the odds of accidental collisions. Moreover, advanced sensor-based detection technologies deployed on ships, cranes, and other port infrastructure and proven reliability of the technologies deployed to handle port operations, have quickly transformed the Port of Tianjin to a fully digitally transformed port – fully leveraging the power of 5G. As a result, the Port of Tianjin now requires just 25% of the human workforce needed for ports that have not been automated, and those operating the Port enjoy highly improved work conditions with dramatically reduced environmental impact.
The United Nations has identified smart ports as a means of reducing global carbon emissions and improving air quality. As the world's first zero-carbon port initiative, the Port of Tianjin is supplementing traditional power sources with renewable energy sources, such as solar and wind. Its fleet of 88 self-driving trucks, believed to be the world's largest, is powered entirely by renewable energy. In addition, efficiencies from digital technology deployment have already reduced the Port's energy consumption by at least 17% over the last two years. This makes the Tianjin facility provides a model for building new ports and upgrading existing traditional container terminals around the world.
As the world recovers from Covid-19 impact and shipping volumes resume, ports are facing capacity constraints that could be eased using intelligent technology. A UN report published last year concluded that smart-port technology can play a vital role in mitigating future supply chain shocks. This is in view of the fact that 80% of all goods traded globally are transported by ship, making ports crucial to the global economy.
As the pace of digitalization carries on across the world, ports will remain ever more integral to sustainability of the global supply chain, with direct impact on digital ecosystems, to the Connect 2030 agenda, and to the digital economy. They are a key component of the post-Covid economic recovery system, worldwide. Similarly, international trade is crucial to global prosperity, and technologies developed to enable smart trade and smart trade terminal operations can help bring forth a range of benefits, while making progress on the Sustainable Development Goals – many of which are directly linked to the Broadband Commissions' advocacy targets for 2025.